PEMSEA recently joined UNDP, DENR-Biodiversity Management Bureau, CORA and the National Park Development Committee during the launch of Clean Seas Pilipinas, a year-long campaign to reduce ocean plastics and raise awareness about marine pollution in the Philippines. The campaign aims to reduce and recycle plastic waste in the country's seas and oceans by 1,000 tons  in one year via partnership with the private sector, influencing implementation of national and local policies, and engaging communities to transform plastic waste into income opportunities.
PEMSEA also spoke about the upcoming 2018 East Asian Seas Congress to be held on  at the Iloilo Convention Center as another venue to promote Clean Seas Pilipinas on a regional and global level. Dr. Jenna Jambeck of the University of Georgia College of Engineering will do a keynote presentation on Marine Pollution and Ocean Plastics.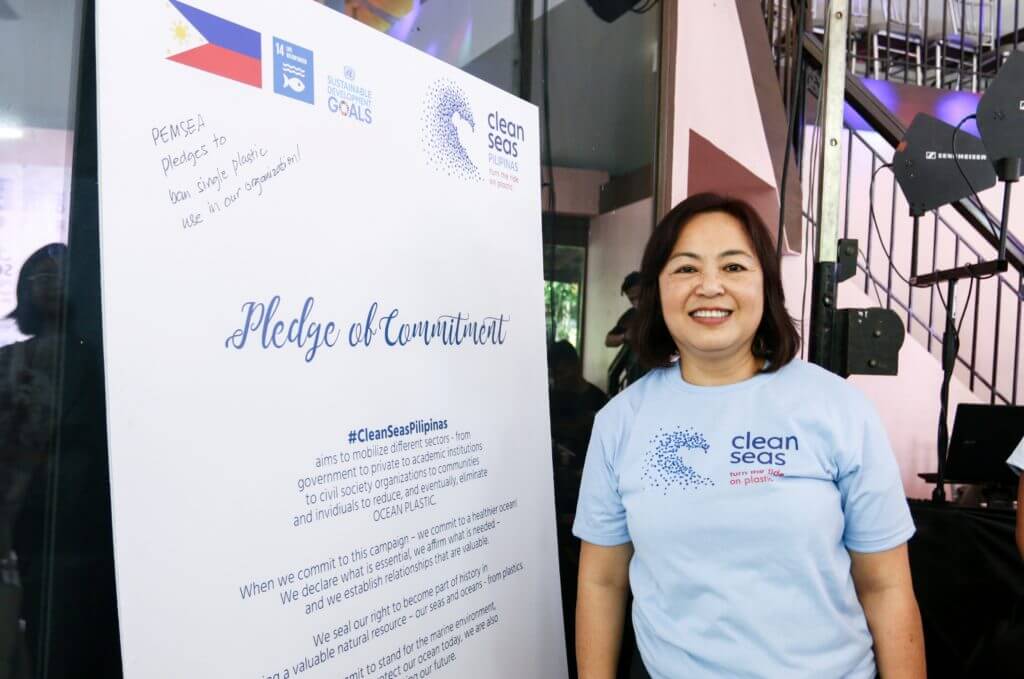 PEMSEA Executive Director Aimee T. Gonzales signs the Commitment Board and pledges to ban single use plastic in the organization.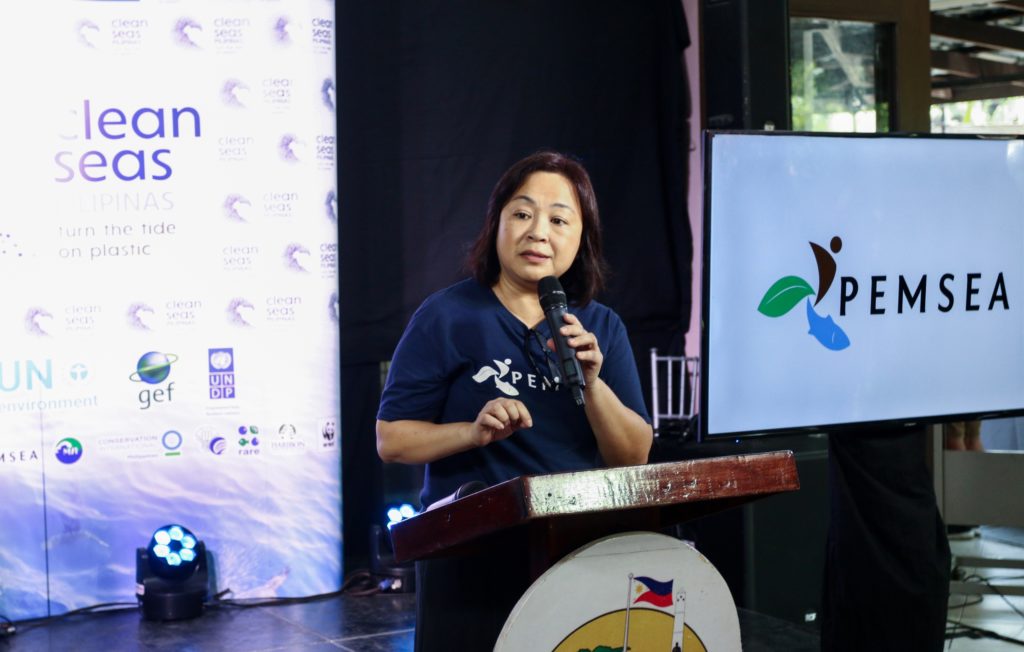 On how PEMSEA is supporting Clean Seas: "We can facilitate the inclusion of local government units in the areas where PEMSEA currently works in, and incorporate the campaign in our activities at the provincial and municipal levels, particularly in Batangas, Romblon and Oriental Mindoro," said PEMSEA ED Gonzales.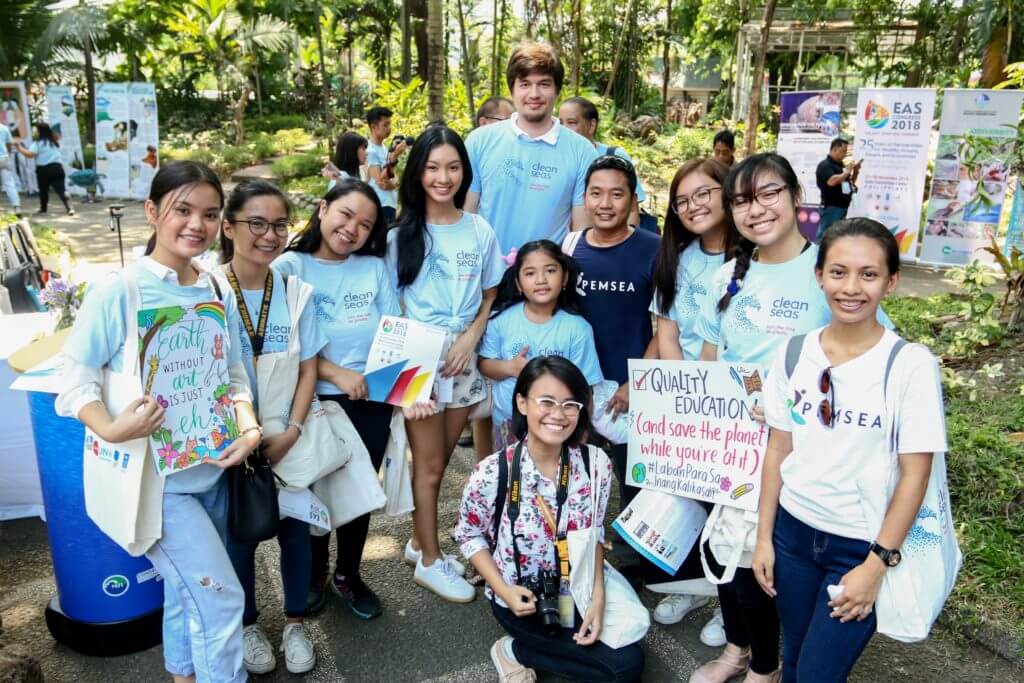 Young people play a big part in protecting our oceans. PEMSEA's 2018 Youth Grant Winner SIP PH, is promoting the use of steel straws to replace plastic straws. This year, the Fifth EAS Forum (YF5) will be held during the EAS Congress in Iloilo. For more information, visit: http://eascongress2018.pemsea.org/register/5th-youth-forum-application/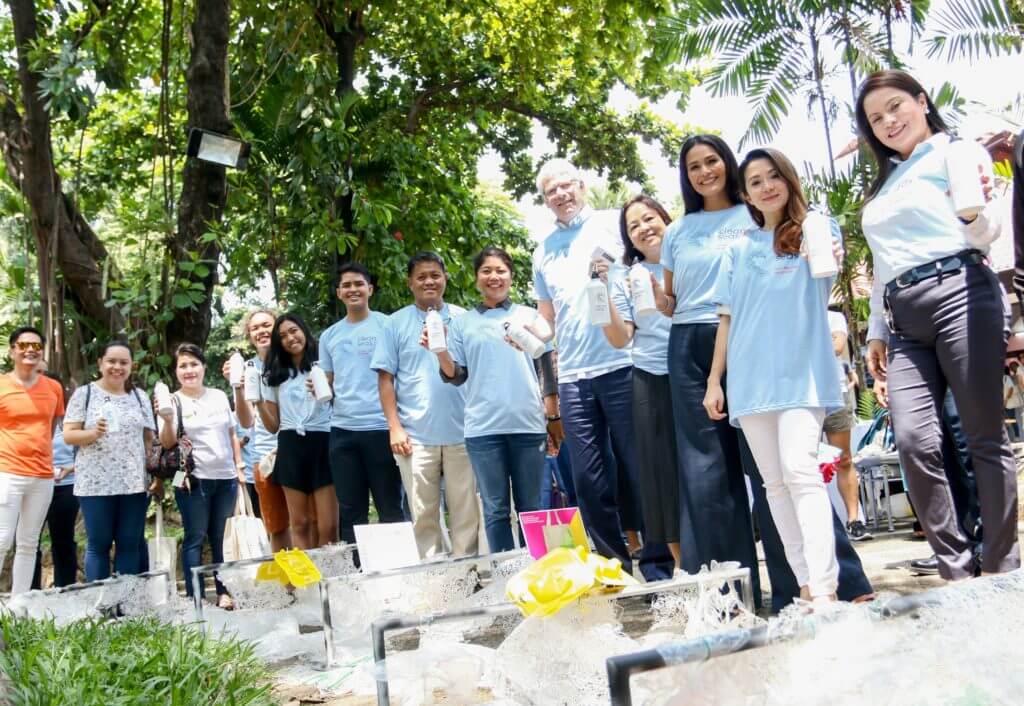 DENR-BMB Director Crisanta Rodriguez, UNDP Resident Representative Ola Almgren, PEMSEA Executive Director Aimee T. Gonzales, WWF ambassador and event host Iza Calzado, CORA Founder Antoinette Taus and National Park Development Committee Executive Director Penelope Belmonte pose with their water bottles at the unveiling of the event's "Trash Art".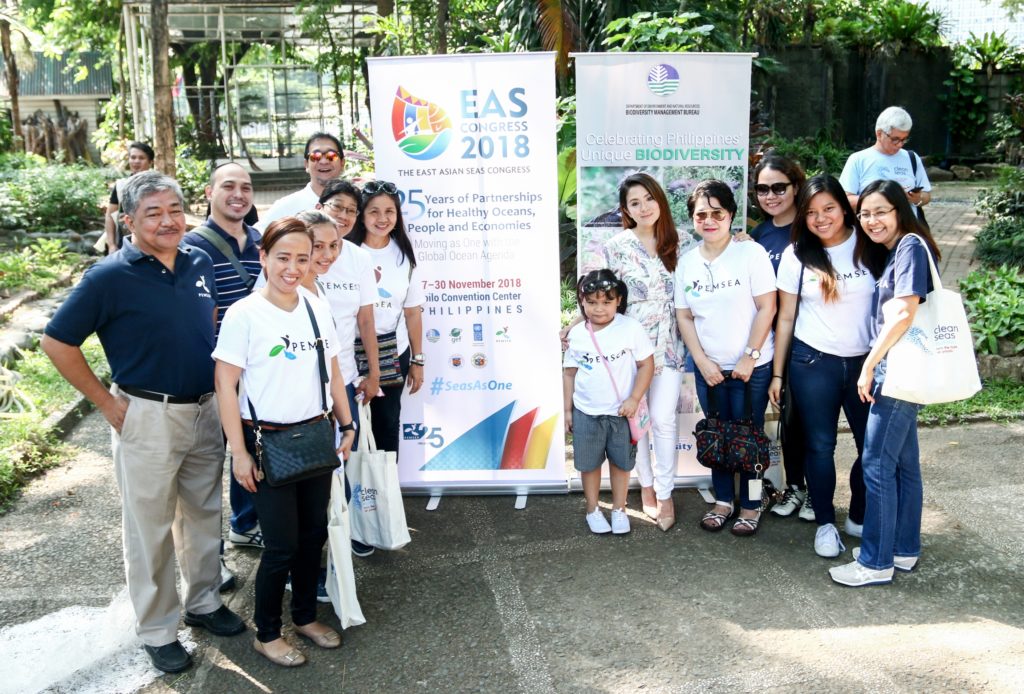 PEMSEA staff with CORA Founder Antoinette Taus